Anyone invested in the Microsoft ecosystem should feel some quaking in their boots after the hype for Redfall was just that…hype. Microsoft has changed tack after getting Japanese exclusives on its Xbox 360 like Lost Odyssey and Blue Dragon, Dead Rising way-back-when to sell consoles being new to the market. In today's climate it has purchased development studios and publishers instead, as a strategy to bolster its market share. Microsoft is a very different machine to how it was back then in the noughties when we lovingly viewed Peter Moore brandishing fake GTA IV tats at E3, and gamers lapping up the challenges to Sony's Playstation dominance. Yet, after the Don Mattrick always Online debacle for the launch of Xbox One (somewhat too ahead of its time back then), sitting here in 2023 seems like we're in the Twilight Zone. Let's just forget the drafting of Mr Reeves for Cyberpunk 2077 at E3 because…well, because it was never going to be an Xbox exclusive. CDPR are smarter than that and may never be in Microsoft's acquisition sights. Or we should hope so at least.
Cue May 2023 and the much hyped Redfall from acquired Arkane Studios released to as much fanfare as a lone party popper at a rave with just 10 fellow ravers present. The game has not gelled with the gaming audience or the gaming media who report on these things. It's a dud, and despite Arkane's presence and past history, is somewhat a discredit on their portfolio. But why?
Their last game Deathloop was well-produced, a little woke, but not side-stepping any problems, yet Redfall seems to suffer the same fate. It's essentially similar ground in a new skin filled with vamps rather than masked cartoon like goons presenting very poor AI. There isn't a clever time-based gameplay mechanic, instead an open-world to explore devoid of any personality. At least Deathloop's protagonist Colt was relatable and interesting.
This is all well-and-good, and perhaps some publications predicted Redfall's mess (well a lot of them did actually), but has us wondering, what about Bethesda's upcoming AAA release Starfield?
Early Starfield footage looked mediocre (that's a key word when dealing with gamepass titles – Hi-Fi Rush being the exception), and it was delayed for "further polishing". Yet, it took CDPR over a year to get Cyberpunk 2077 into a state where it was deemed decent enough. Starfield has a lot riding on it, and with Bethesda's heritage (and numerous past launch misdemeanours) it's worrying how things could pan out. No crystal balls here, but given the amount of marketing behind new IP Redfall, how is Starfield going to manifest itself given Microsoft's strategy of releasing day one supposed AAA releases on Gamepass?
We can all argue the merits or pitfalls of the Gamepass business model, but after Redfall's release we can't help feeling that development is being ushered along by upper management who feel they can release sub-par gaming experiences, because of the outlet at which it is being sold [Gamepass]. Conjecture perhaps, but the evidence is plain to see. Should we be worried about Starfield, or temper our expectations in light of how Redfall has panned out?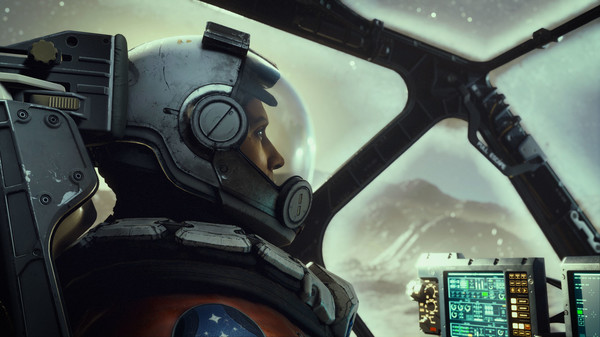 In all honesty, gamers should not be presented with this kind of conundrum, and if it wasn't for things like Microsoft attempting to buy all the gaming development and publisher real-estate, it wouldn't be an issue. But, Redfall was a chance for Microsoft to show gamers that adhering to their platform was just as rewarding as staying with Sony, it has failed miserably and set a premise that moving forwards it's possibly going to get worse not better.
Here at CG we're not tied or affiliated with any particular camp, we play games regardless of their origin (but admittedly prefer PC). But we're concerned that despite all the legal wranglings within Sony and Microsoft (with regards to ownership of key multiplatform titles), we have worries like any gamer . Starfield could be the pièce de résistance for Microsoft, but we're not particularly wowed by Todd Howards positive outlook, or Microsoft's management of the title. We'd much prefer years of delay to get it right, out-of-the-gate, than a rush release. So, of course we're going to be concerned given the current, state-of-affairs. Fingers crossed then. September 9th seems a long way off, but not in terms of development cycles. Let's hope then Starfield has a better position in terms of Microsoft's handling of first-party releases in regards to day one launches on its subscription service which allows gamers to dip in-and-out for silly money.