It's great to see a VR game coming to pretty much all VR platforms in the upcoming Down And Out which releases on September 14th (PSVR 2 & 1, and Meta Quest versions (1 & 2). The game is an open-world VR fighter from developer Zatan available now on Steam/Meta platforms. Interestingly, the PC versions will receive a major update when the Quest and PSVR versions launch.
Down and Out is an open-world fighter game in VR where players will make their way through city streets with nothing but their bare fists. Explore the hood, watch your opponents closely, and strike when the opportunity arises. Prove that you're the greatest brawler in town and that no one can threaten you. While on your city explorations, don't forget to try the best hot dogs in town and pet a friendly doggo.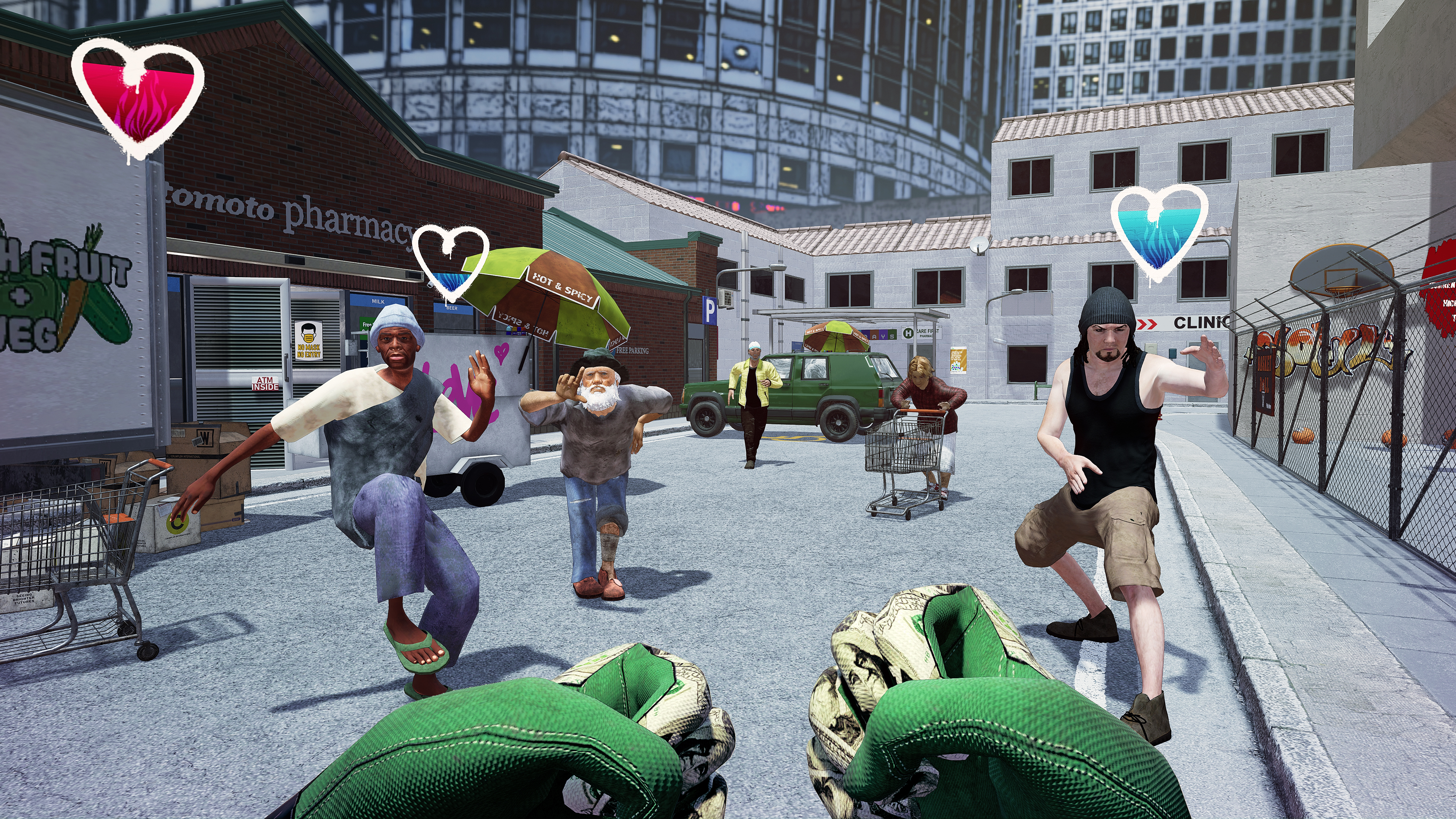 Along with the PSVR and Meta Quest release, the game will receive some major updates for their steam and Oculus Rift and Rift S versions. This will include improvements to the fighting system, smoother and more accurate combat which will improve in-game attacks, along with improved combat UI. Additionally, new NPC animations will be added to show various animations for fights and reactions to other NPC actions. New abilities will be introduced as well, including Rage mode and Disarm, these will allow players to block incoming attacks and that will fill up their rage meter and allow them to attack with increased damage. Disarm ability will allow players to block attacks in the last possible second and strike with a counterattack to possibly finish them off.