Australian Studio, SixSense posted a new video which takes a look at their upcoming cyberpunk themed VR game LONN. We assume the game is getting closer to release this year fingers crossed. You can now wishlist on Steam.
LONN is a VR, physics, action-adventure game. Use telekinetic gloves, weapons and objects to survive. Confront and overcome WUX-n. An organization who threaten every aspect of reality.
ABOUT THIS GAME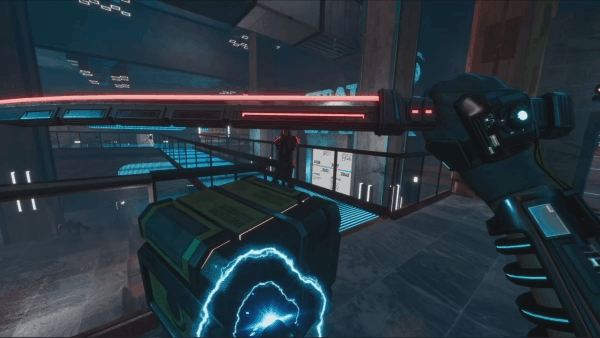 LONN
A Bounty Hunter mission goes wrong. Playing as Lonn you discover a cult organization named WUX-n. From that day everything changes. Embark on an epic journey with Luna and together put a stop to WUX-n and their heinous acts under the brainwashing mind of Megalo.
Face adversity, face disappointment, never lose grip on reality!
Advanced Physics Character and World
Freedom of interaction. Immerse yourself with our Kinesis Physics System. Allowing you to interact with the highly detailed world of LONN in a realistic way. Grab, Push, Pull, Climb, Jump and Fight.
Story Driven Game
LONN features a full single-player campaign. Discover the skills and experiences to stop the destructive and dystopian force of WUX-n.
Experimental Game Modes
Play Arena and Parkour modes to experience our combat and free running systems in new ways with new challenges.
Immersive Game Environment
Experience a detailed world with atmospheric effects, detailed lighting, reflections and many locations to visit.